Christopher Christou
Born 1982, London, UK.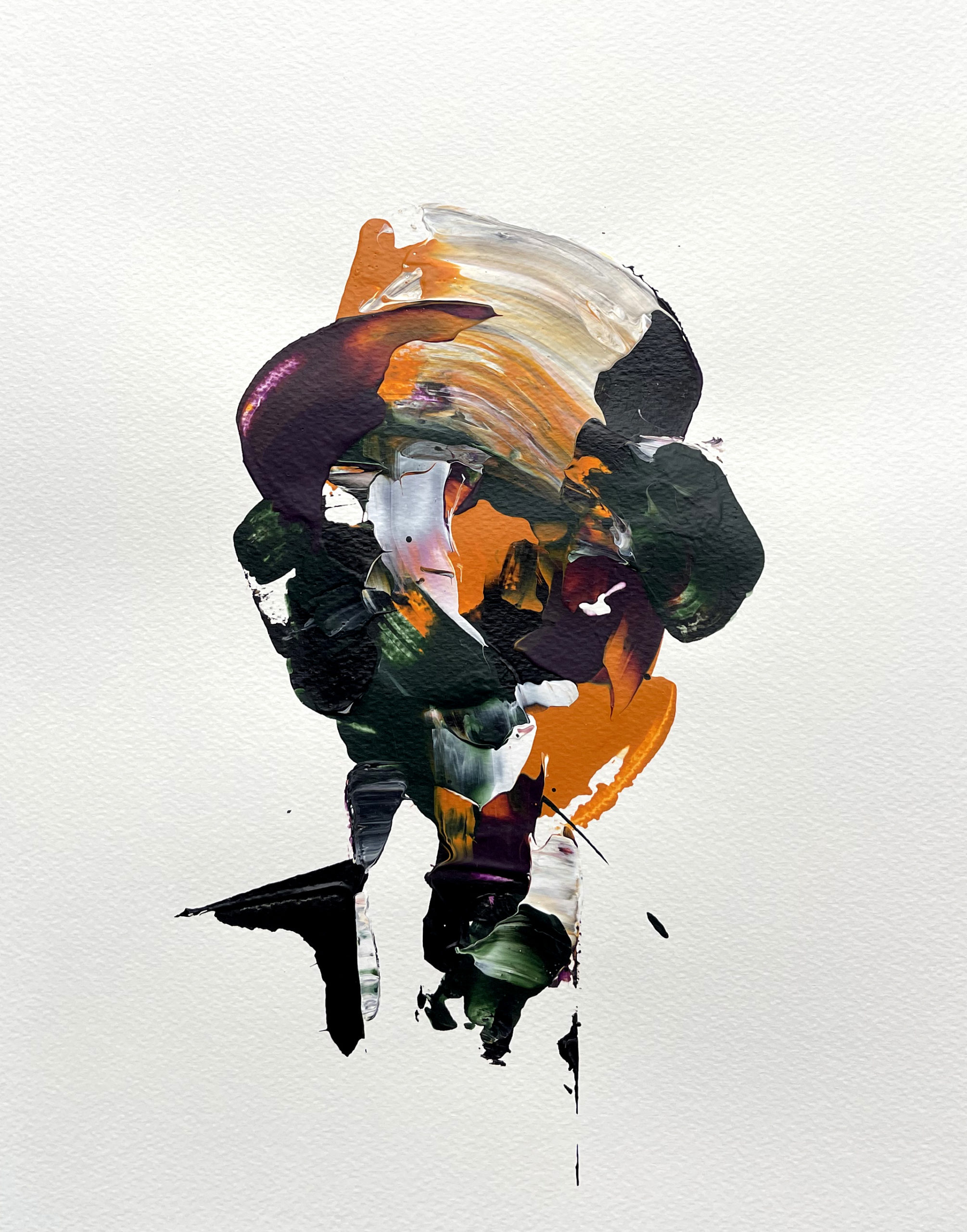 Christopher Christou's work explores the human condition through the liminality of experience and the ever-changing sense of
existence.
Christopher Christou (b. 1982) received a B.A. (Hons.) in Technical Effects for the Performing Arts from London College of Fashion (UAL) in London and completed his studies at the Institute of Education (UCL) in London. He currently lives and works in Limassol, Cyprus. He has displayed his work in various solo exhibitions in Cyprus and participated in several group exhibitions in Cyprus, Greece and the UK, as well as private collections in Cyprus, UK and the UAE.
His work deconstructs portraiture through a harsh materiality leaving the spectator searching for characteristics and features. In his pliable figurations, Christou uses exaggeration and simplification in an attempt to capture something real of the subject as expressed in an emotion, a passing moment and memory. In this laborious and time-consuming effort, thick saturated paint is often violently applied, burned and stripped off the canvas in an attempt to reach a physicality of form akin to the subject and not a visual likeness. The materiality of paint and the mutability and impermanence of the plastic process reveals painting as an imprecise language which is not manufactured but revealed and experienced.
Christou attests that what makes an individual and each portrait is interchangeable, thus an accurate image is fleeting and impossible to pin down. Impasto sculptural layers of paint are juxtaposed with thinly glazed, translucent and overlapped ones. The blatant contrast of colours offsets a garish, exaggerated and saturated palette to a bitumenous monochromatic one where every layer, crease and accretion suggests the multifaceted nature of the figures. The interplay between forceful spatula work, sharp brushstrokes and the use of fire on the canvas and cardboard, display traces of the process and the history of each painting.
When cycling his way through a few familiar subjects, Christou captures his sitters in their essence instead of their likeness. His paintings, adopt a psychological introspection that rejects representational portraiture by provoking us to uncover the various perspectives and memories that went into the creation of the final piece. They expose the methods by which we make sense of ourselves, thus revealing an instability of self-perception. Like his subjects, each painting has its own history and the act of seeing becomes important as we perceive and form images in our mind and give them meaning. Just as people cannot be summed up by one moment, in one word or one memory, these works too, showcase their own history. They are ephemeral in their intentions. The memories, sensations and physical presence they evoke, are always shifting and they do not hold on to their representations.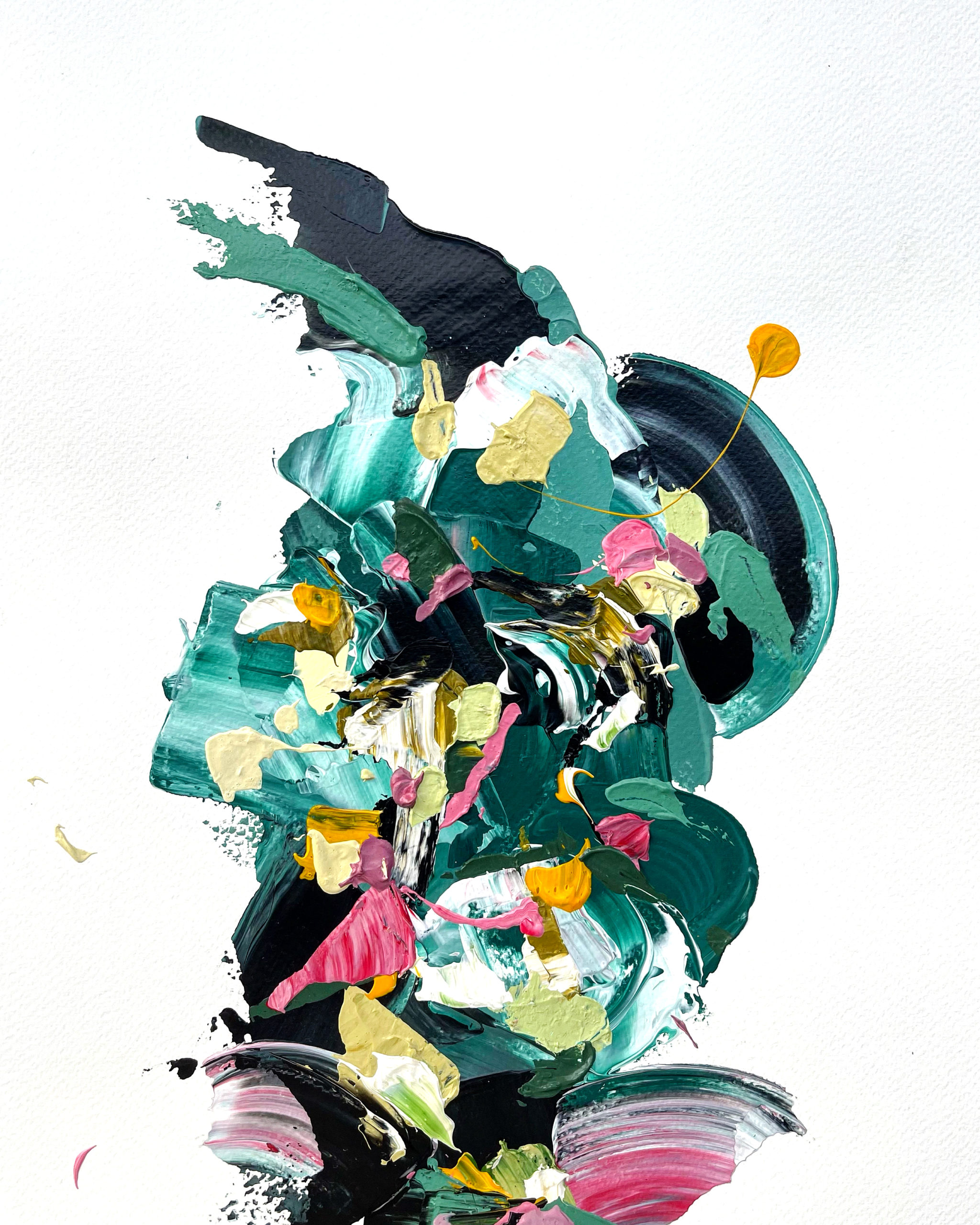 GM, 2022
acrylic on paper
38 x 28 cm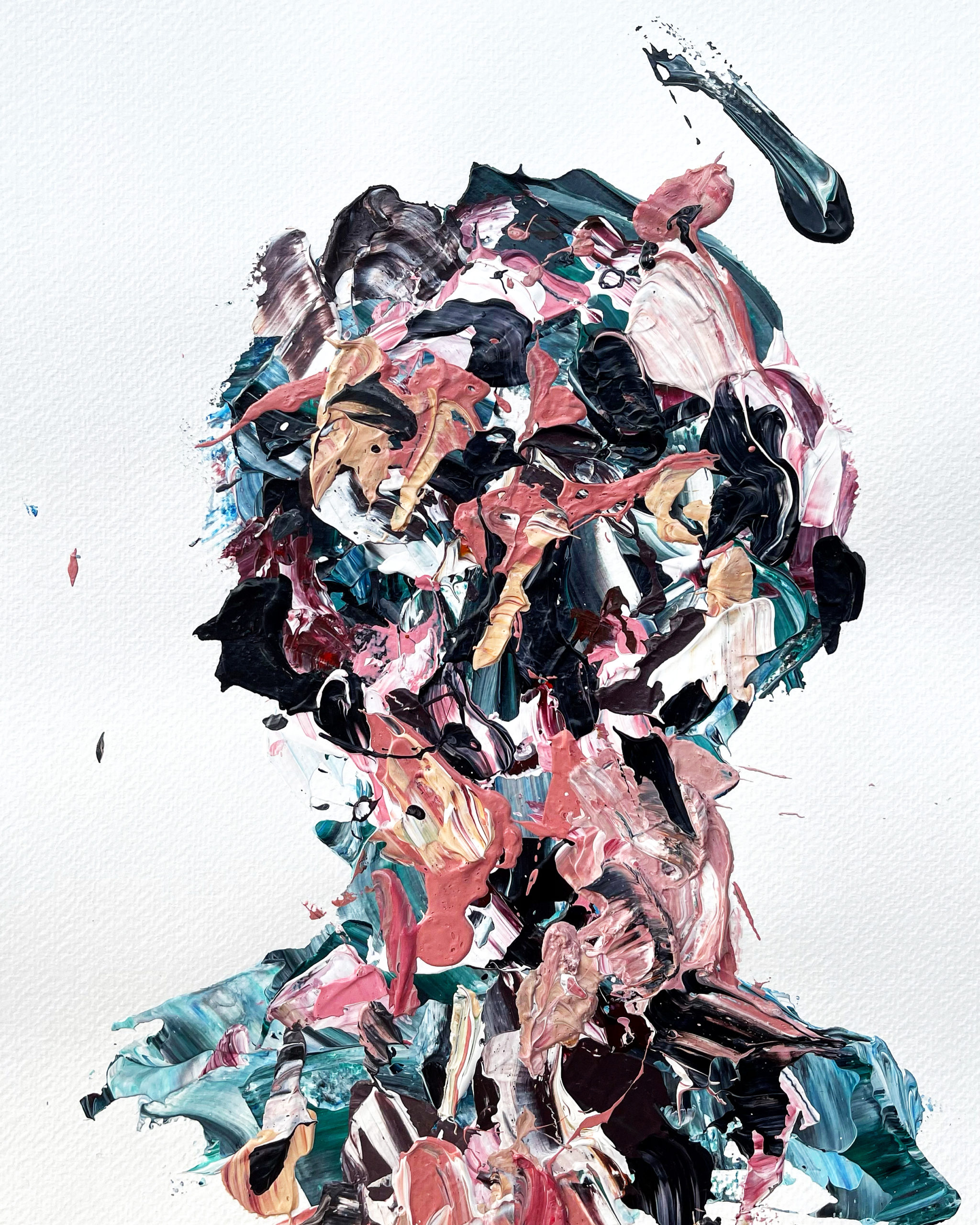 AG, 2022
Acrylic on paper
38 x 28 cm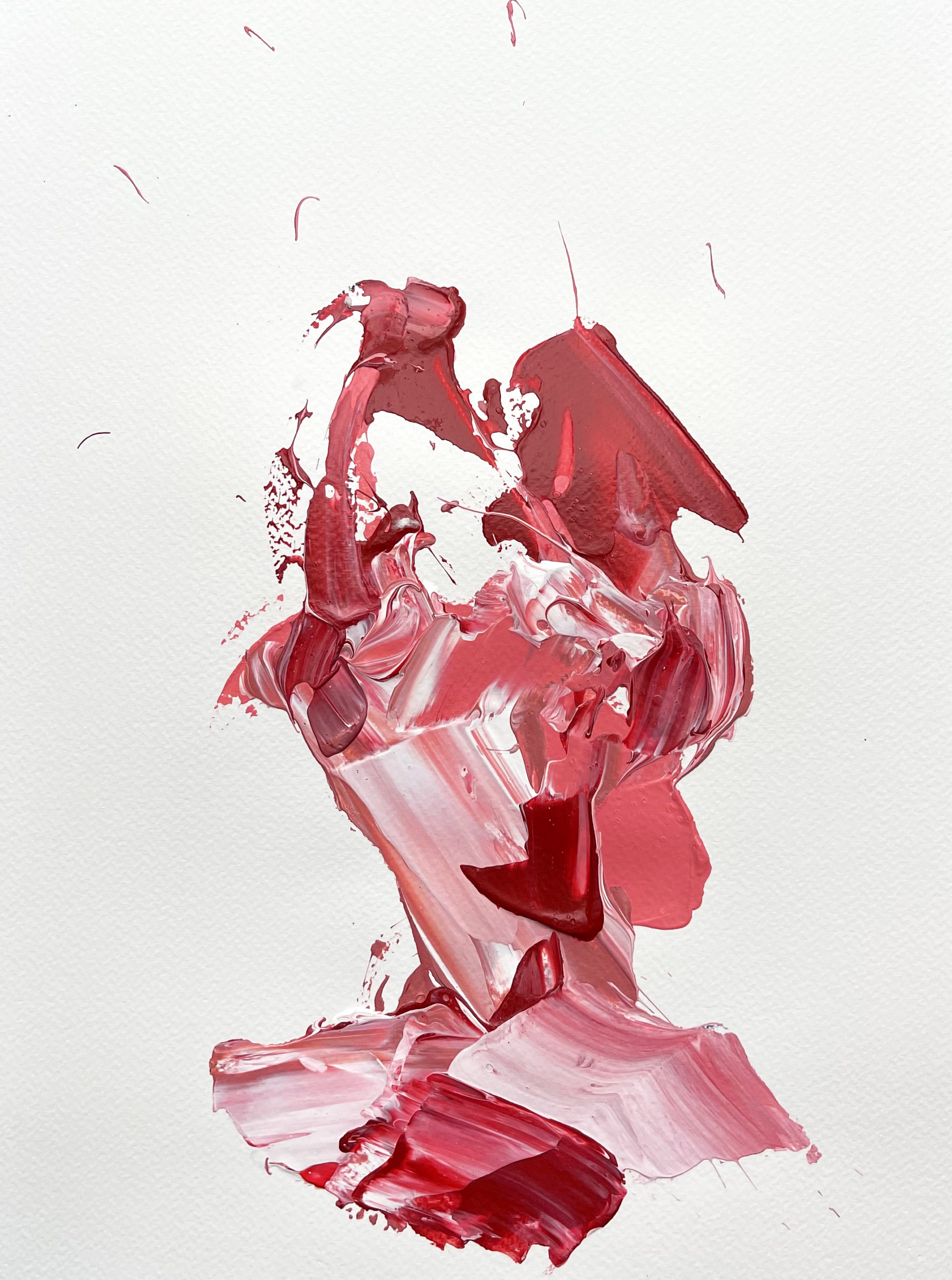 DI, 2023
Acrylic on paper
38 x 28 cm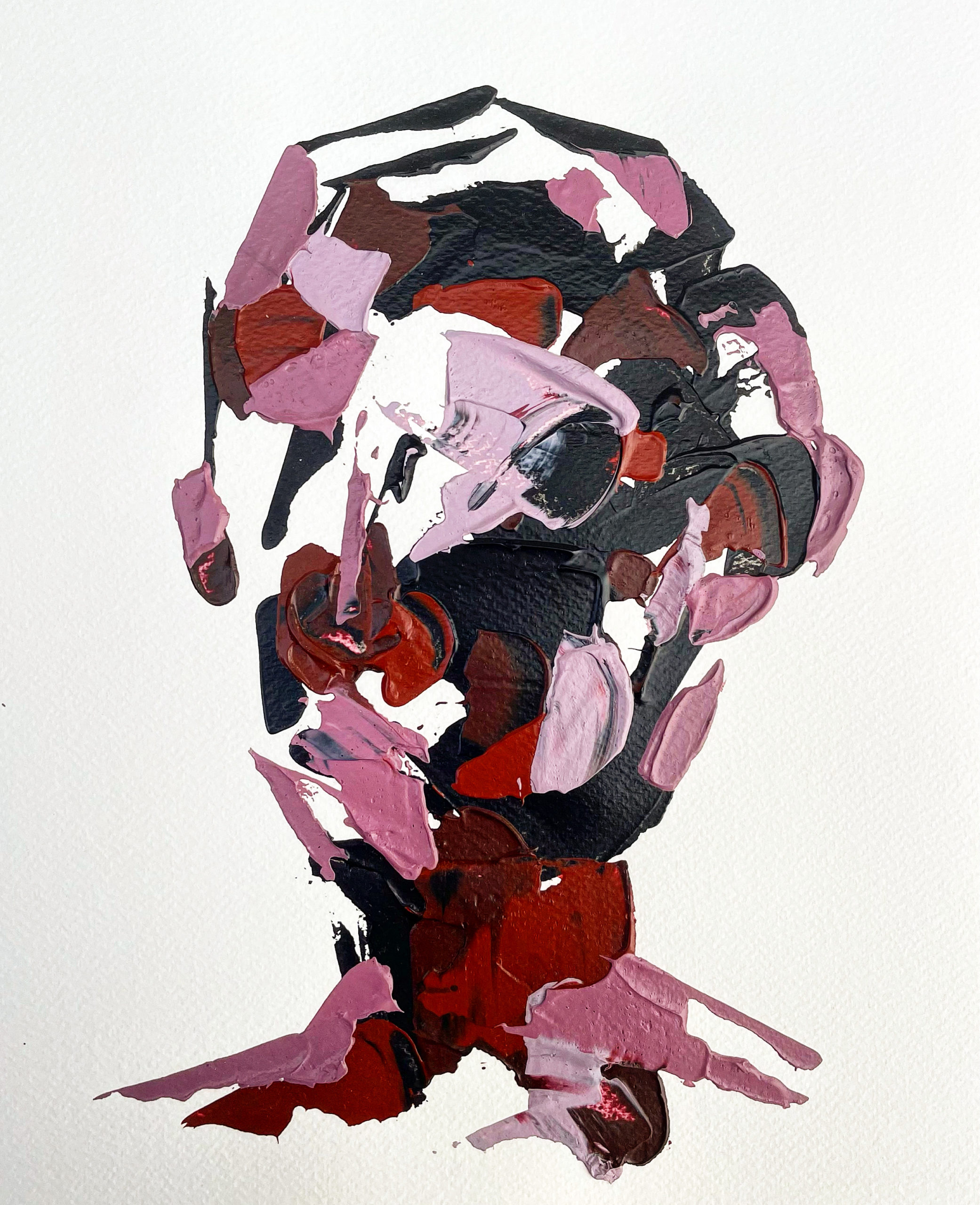 AD, 2023
Acrylic on paper
38 x 28 cm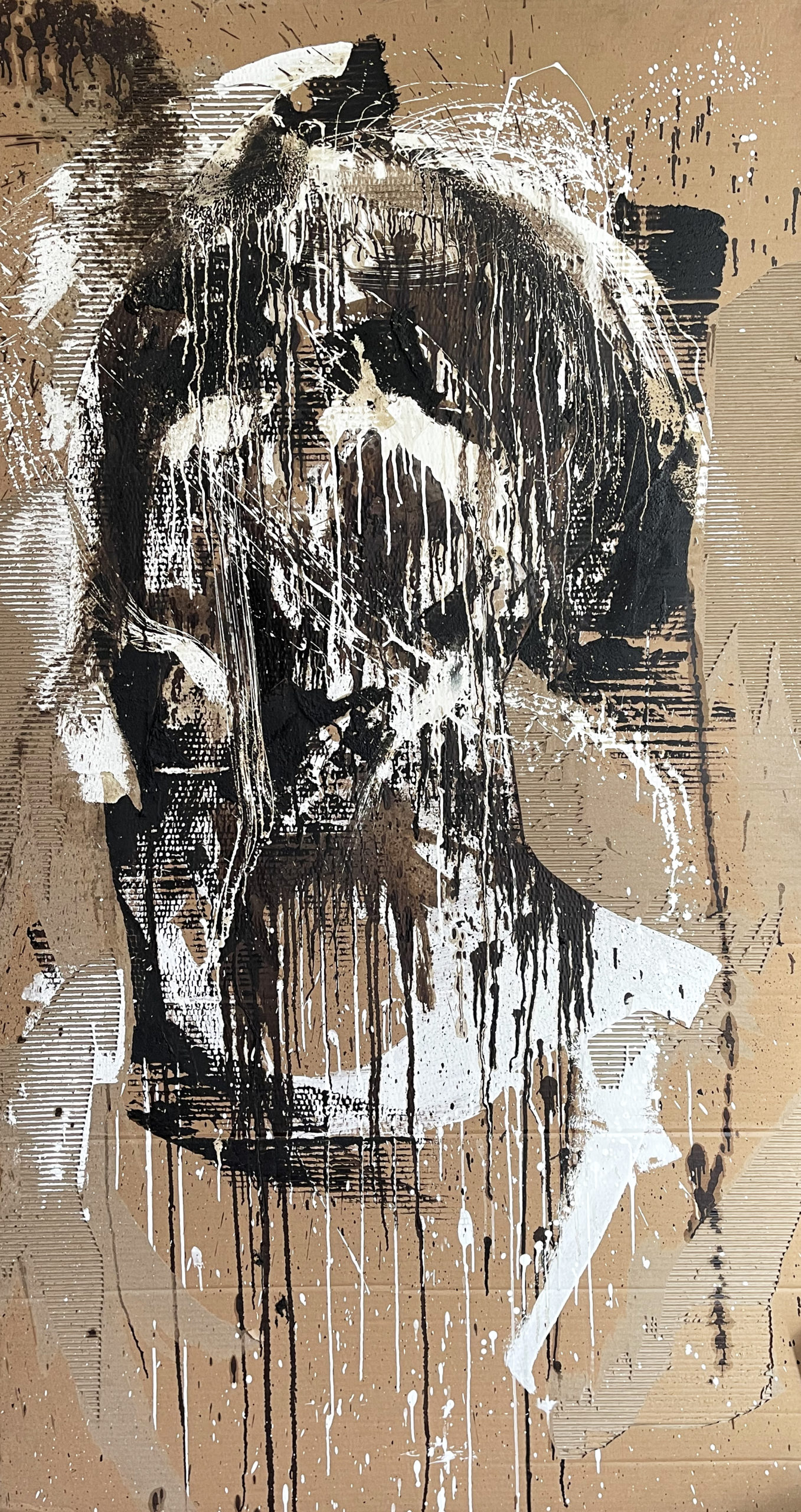 Head of C.C, 2022
Acrylic and bitumen on cardboard
185 x 105 cm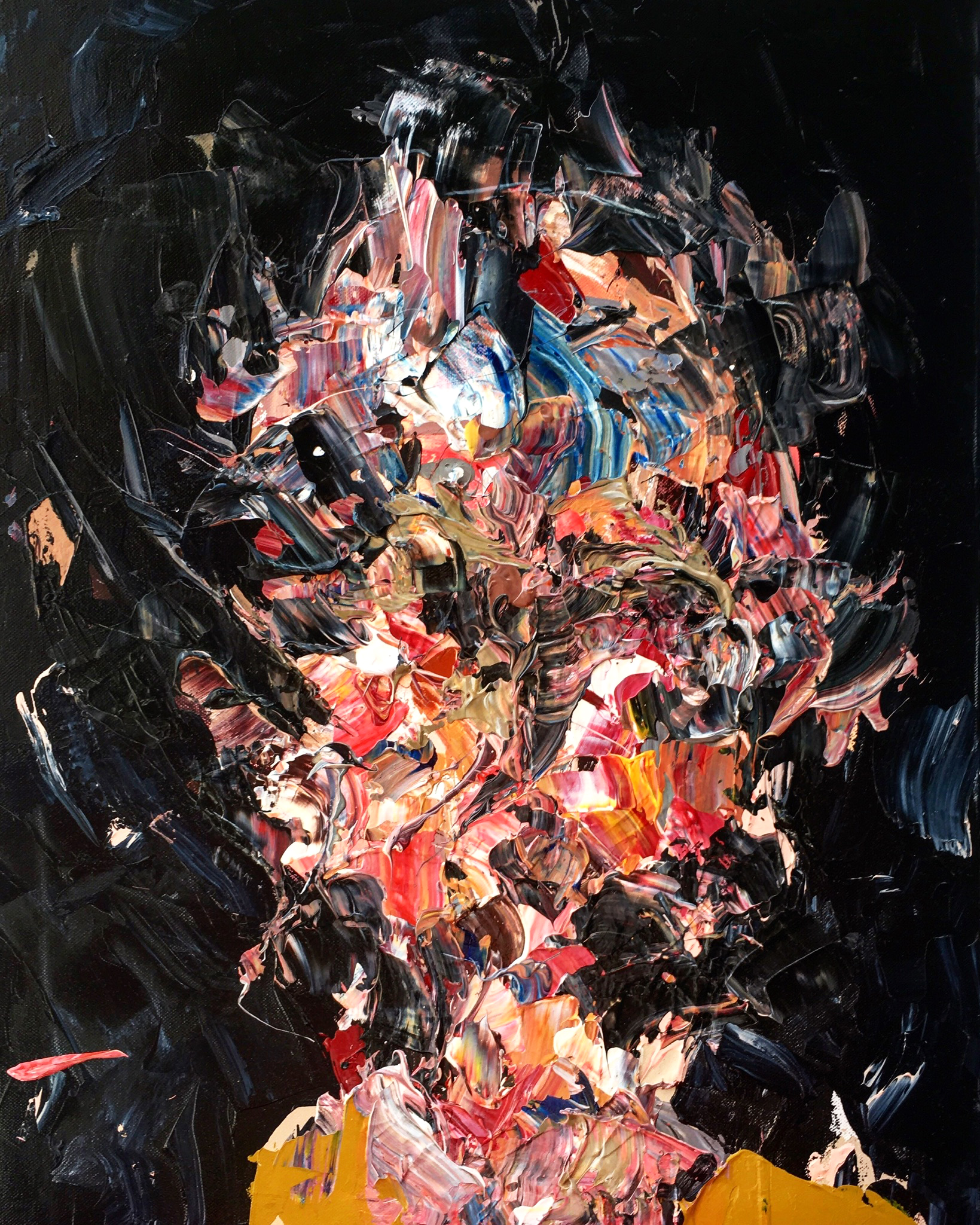 Head of E.C., 2021
Acrylic on canvas
70 x 50 cm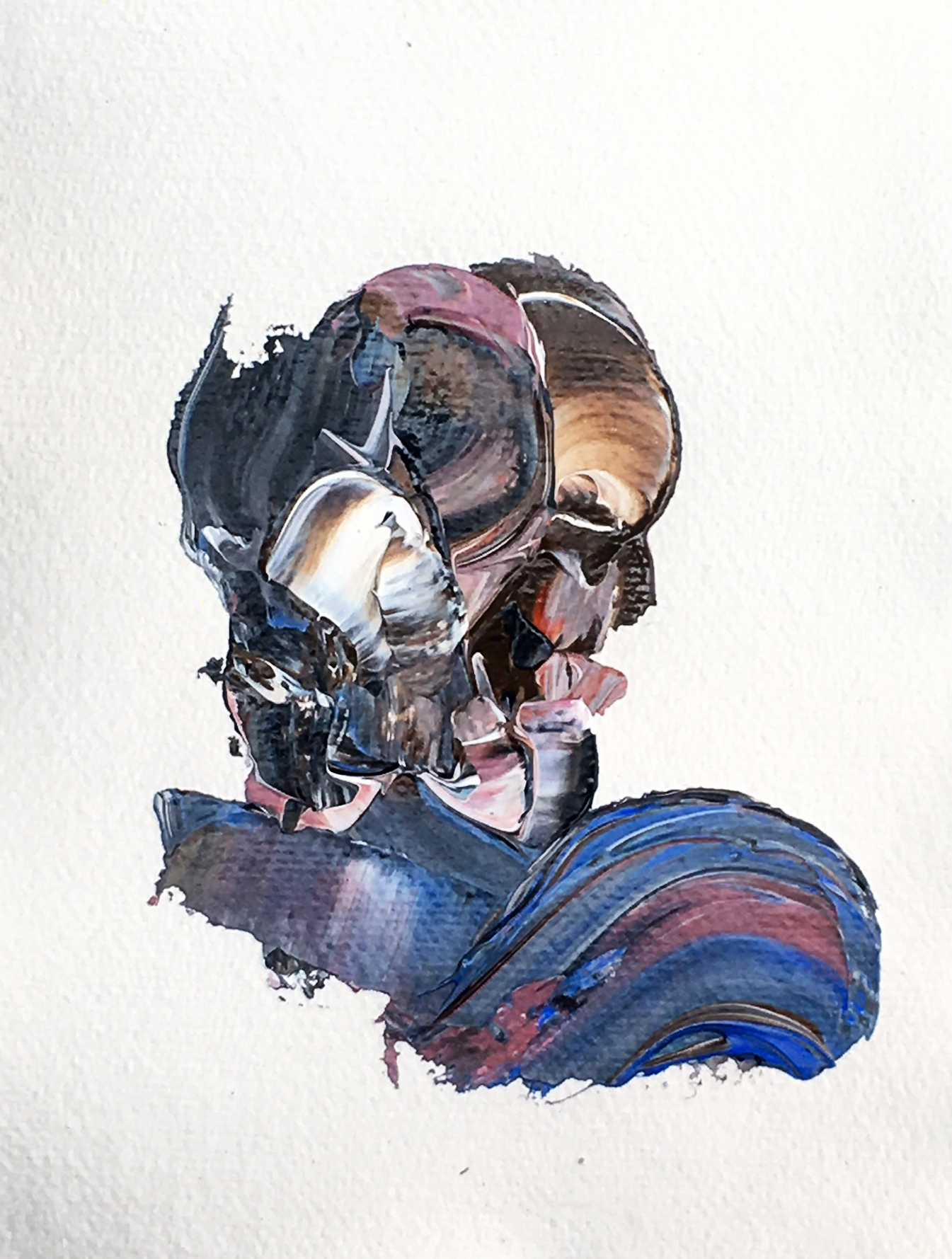 Study of C.C., 2020
Acrylic on handmade cotton rag paper
21 x 15 cm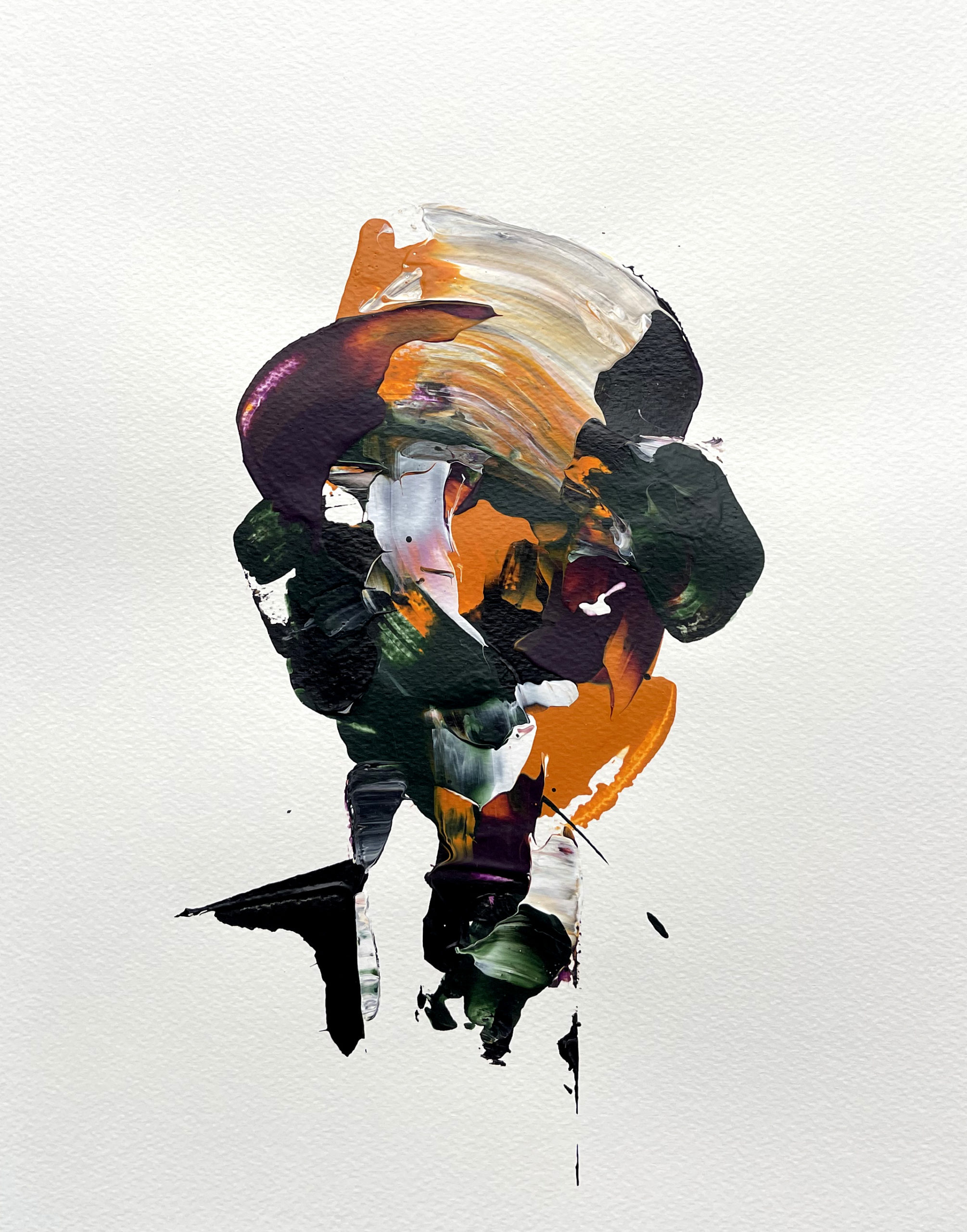 CE, 2020
Acrylic on paper
38 x 28 cm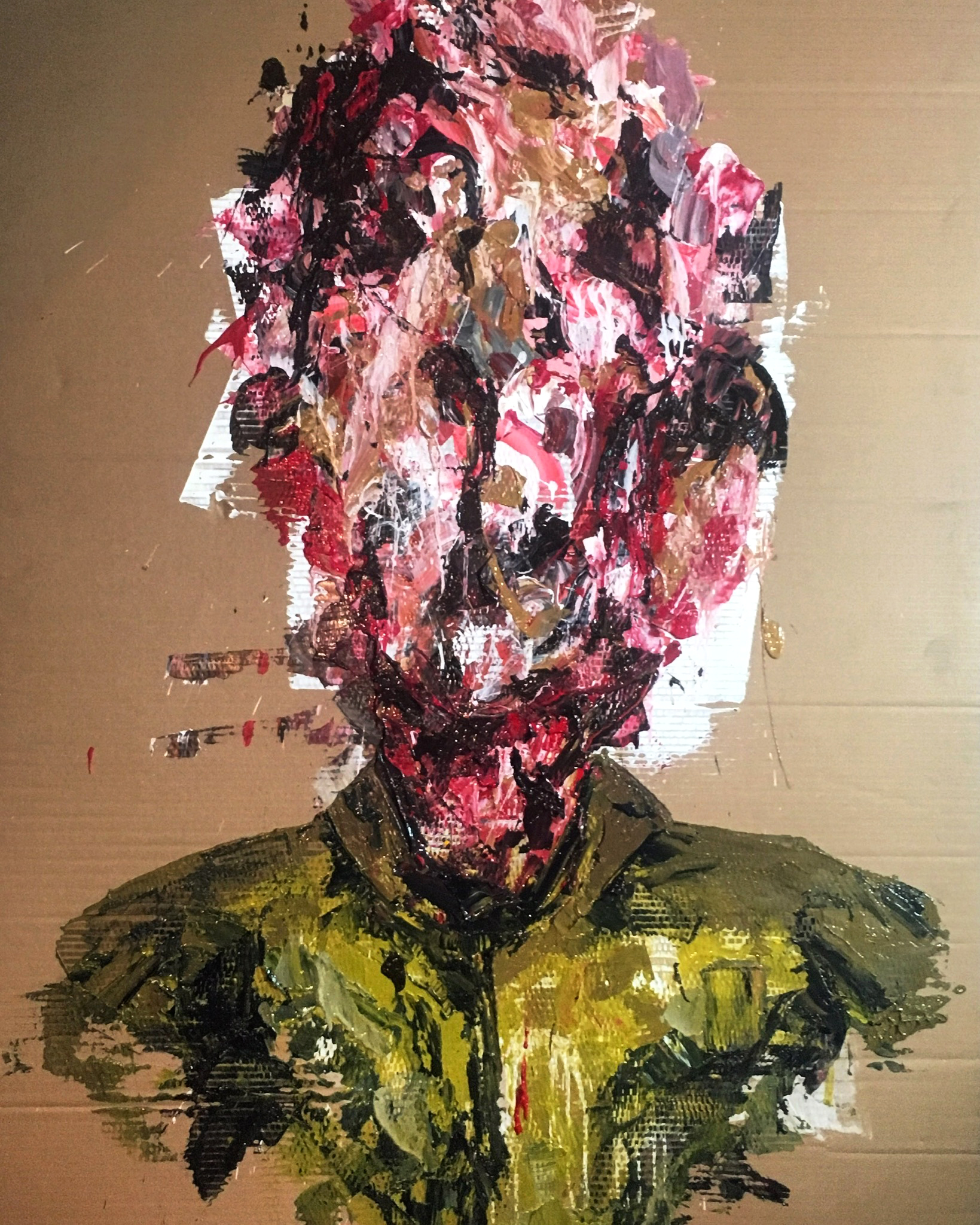 Head of C.C., 2020
Acrylic, oil, bitumen and spray on cardboard
185 x 105 cm
Get updates from this and more artists
We will process the personal data you have supplied in accordance with our privacy policy.