Hannah Rowan
Born 1990, Brighton, United Kingdom.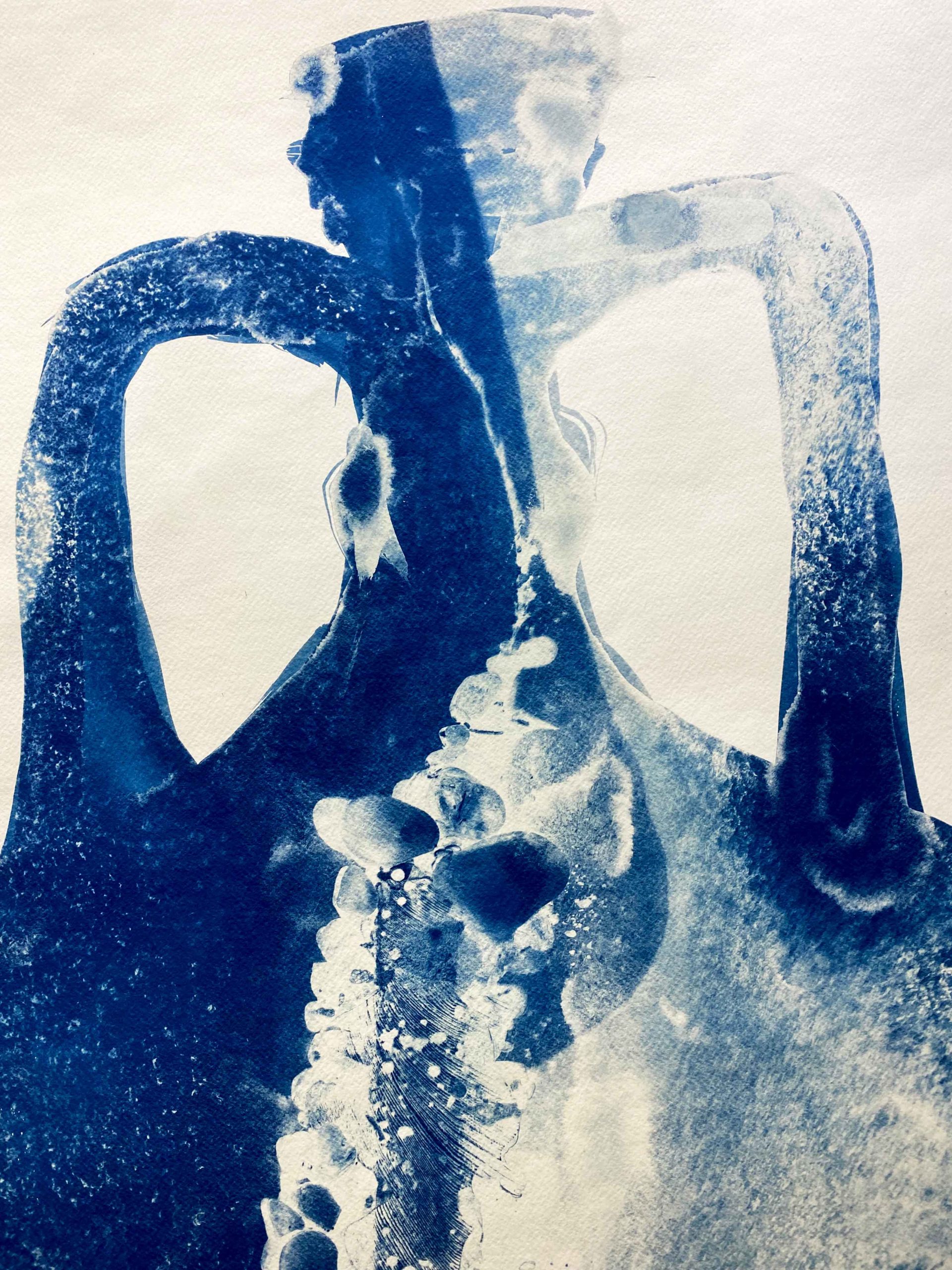 Hannah Rowan
Born 1990, Brighton, United Kingdom
Hannah Rowan's work reflects on what it means to be intimately connected as Bodies of Water.
Hannah Rowan (b. 1990) is a multidisciplinary artist based in London, UK. She studied MA Sculpture at the Royal College of Art, London and BA (Hons) Fine Art at Central Saint Martins, London.
She works across sculpture, installation, video, performance and sound to develop ephemeral, alchemical and transformative pieces. Her works evoke fragility, transience and loss in relation to bodies of water and wider ecological and geological systems. Her work is informed by Hydrofeminist theory and embodied research in remote environments such as the Atacama Desert and the High Arctic. Rowan explores the slippery complexities of water through a Hydrofeminist lens as a means for representing the interconnections of ecological systems, to chart the movement of water from the liveness of melting ice, weather systems and bodily fluids like sweat. She uses materials that trace the passing of time to transmute into other forms, to explore scale, intimacy and loss. Ice, salt, copper clay and organic matter melt, dissolve, take root, oxidase and crystallize in transformative interactions where phases between matter becomes slippery, porous and in flux. Her work reflects on what it means to be intimately connected as Bodies of Water,  layering a post-human feminist perspective on material science, embodiment and ecological collapse to challenge Anthropocentrism.
During her time in Cyprus Rowan began developing a series of cyanotypes, an early form of camera-less photography, where light-sensitive chemicals are painted onto paper and exposed to the sunlight and rinsed with water. For 'Tresses Vessels' she positioned herself onto the painted vessels to capture the outline of her hair, flowing into the vessels, reminiscent of water, beams of light, or submerged root systems. For 'Desert Vessels', 'Glacier Vessels' and 'Tidepool Vessels' she combined cyanotype processes with large-scale transparent prints of her photographs from the Arctic, Atacama Desert and Cyprus. The material processes involved in making cyanotypes reflect Rowan's ongoing interests in vessels, alchemy, ritual, and the animacy of matter.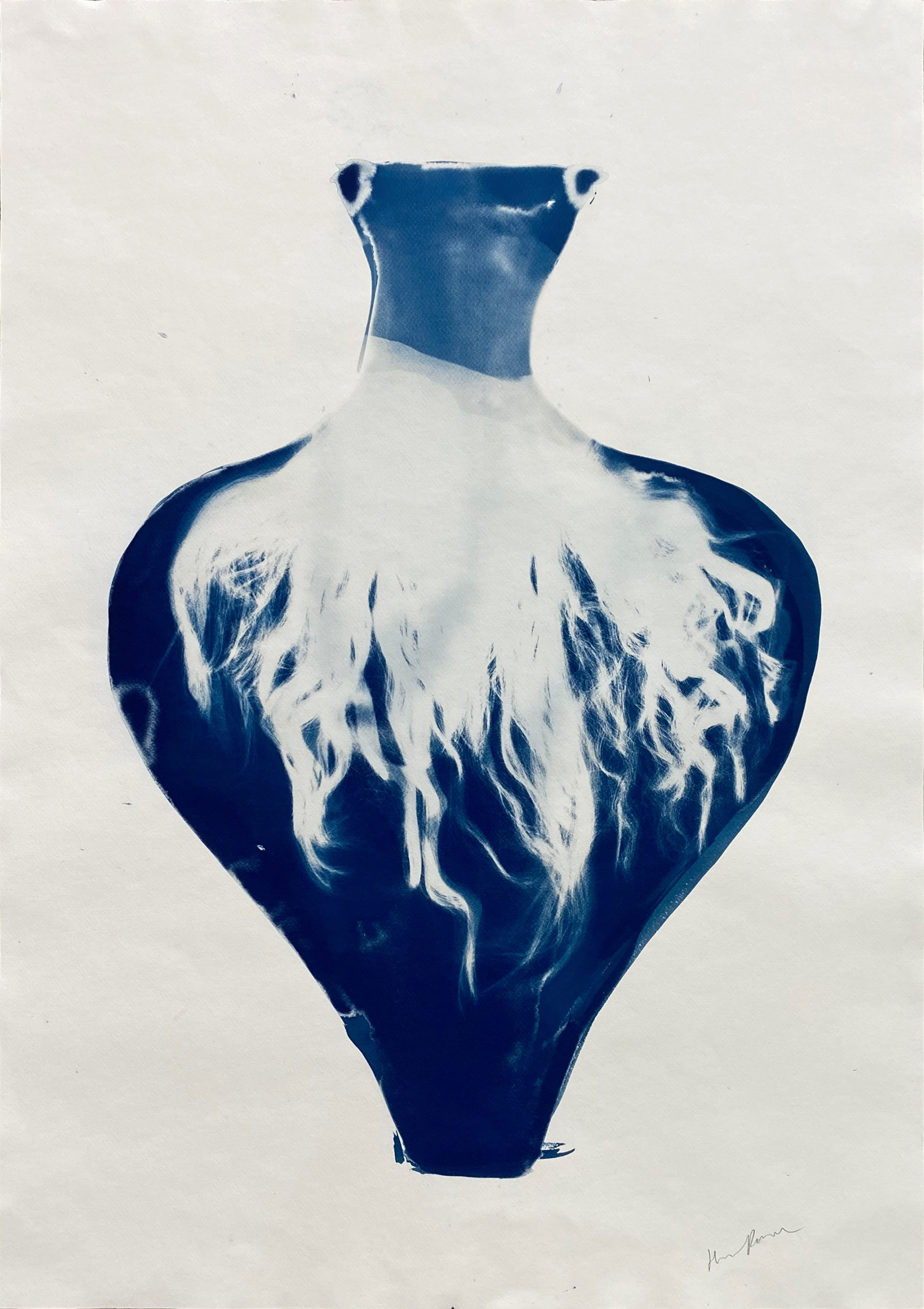 Tresses Vessel, 2021
hand painted cyanotypes on watercolor paper
100 x 70 cm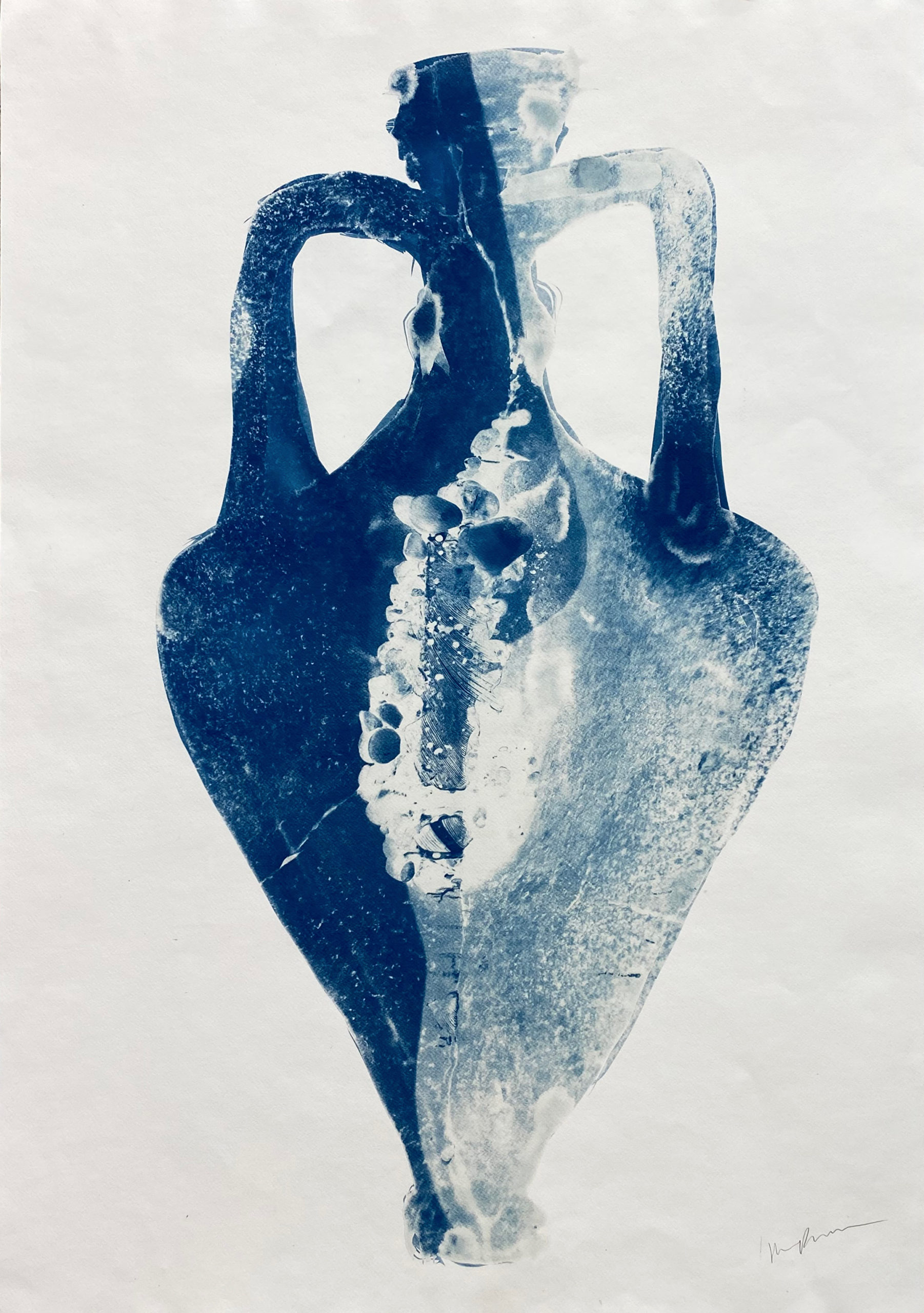 Tidepool Vessel, 2021
hand painted cyanotypes on watercolor paper
100 x 70 cm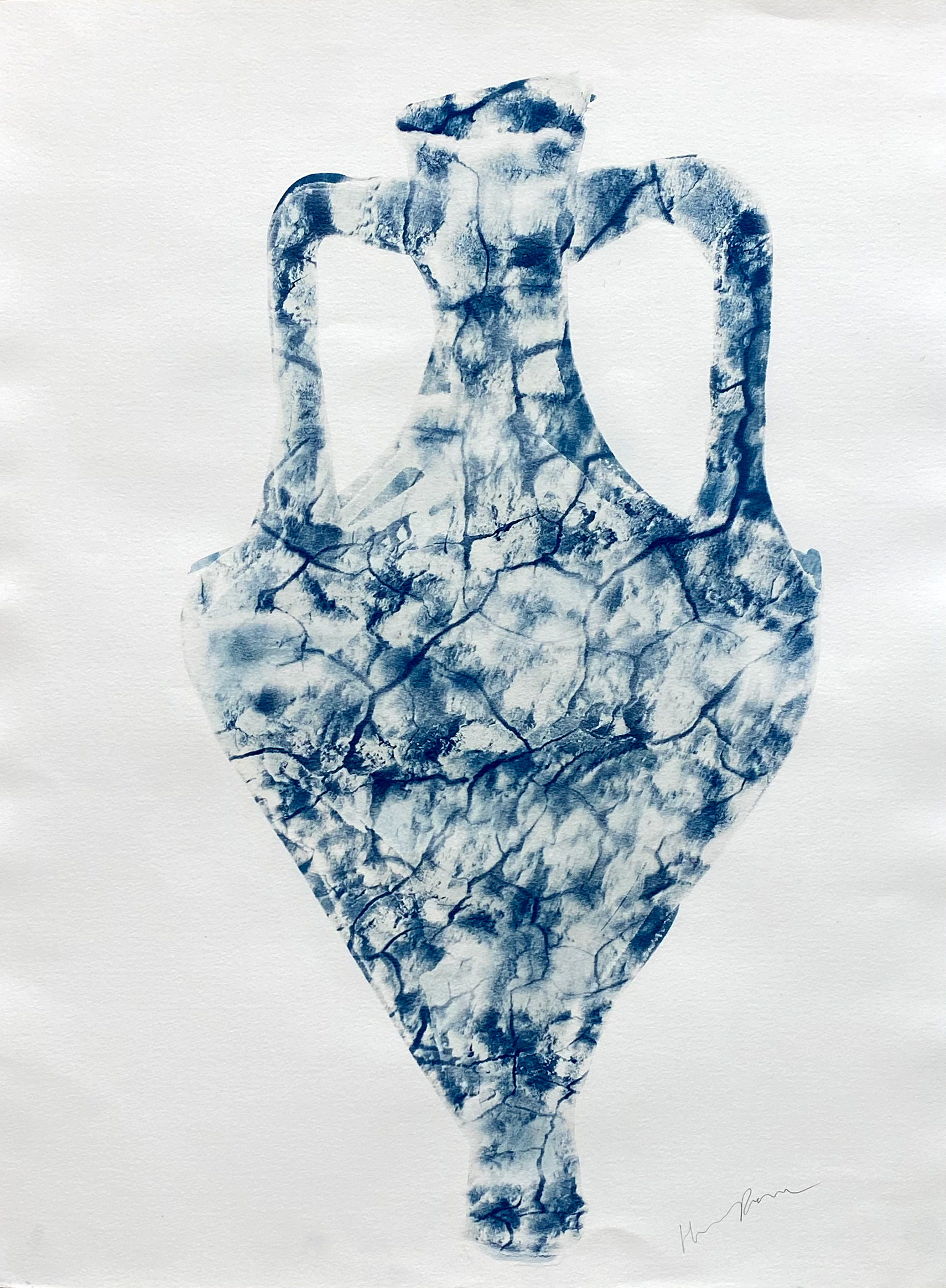 Dessert Vessel I, 2021
hand painted cyanotypes on watercolor paper
76.5 x 56 cm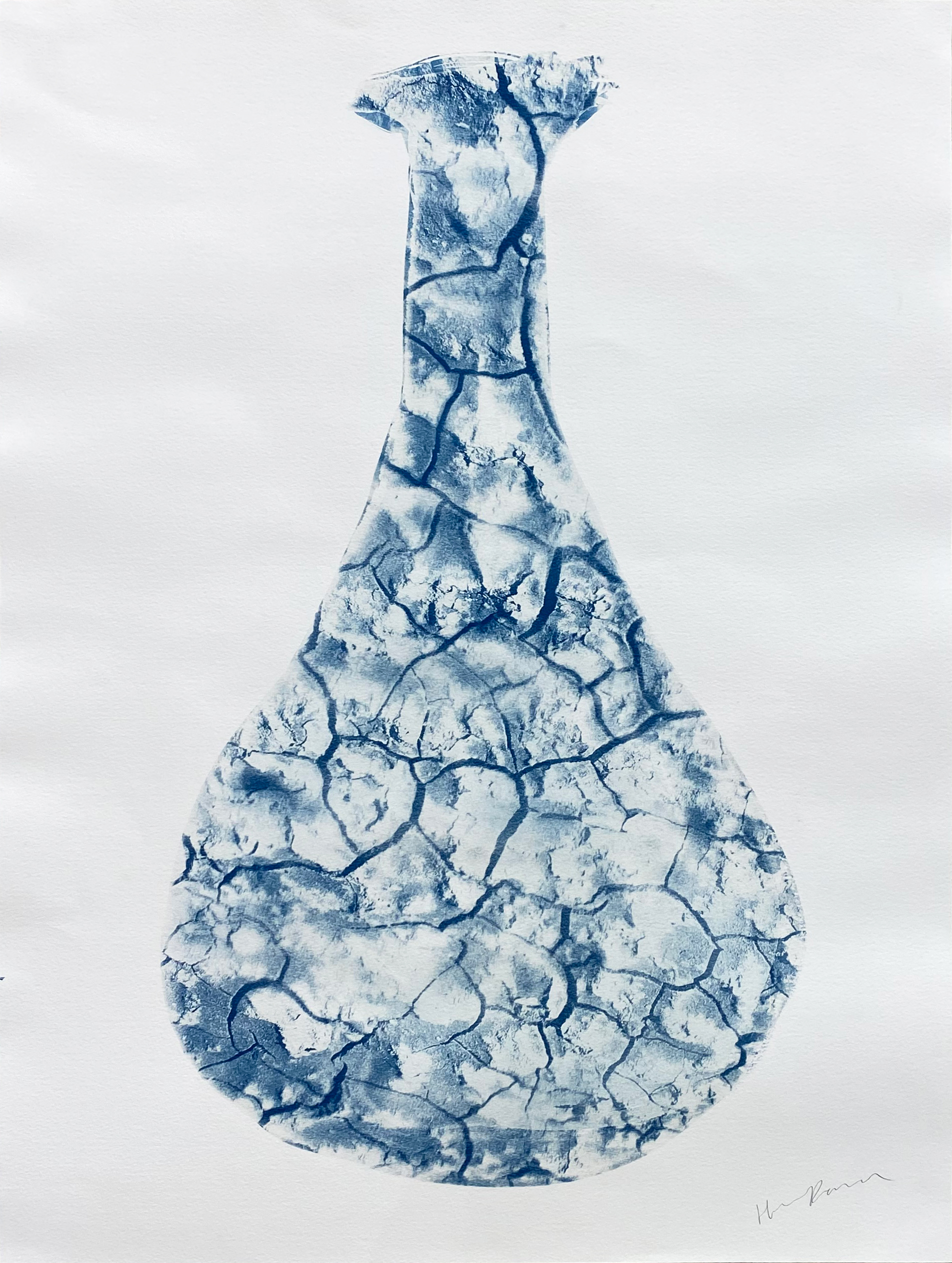 Dessert Vessel II, 2021
hand painted cyanotypes on watercolor paper
76.5 x 56 cm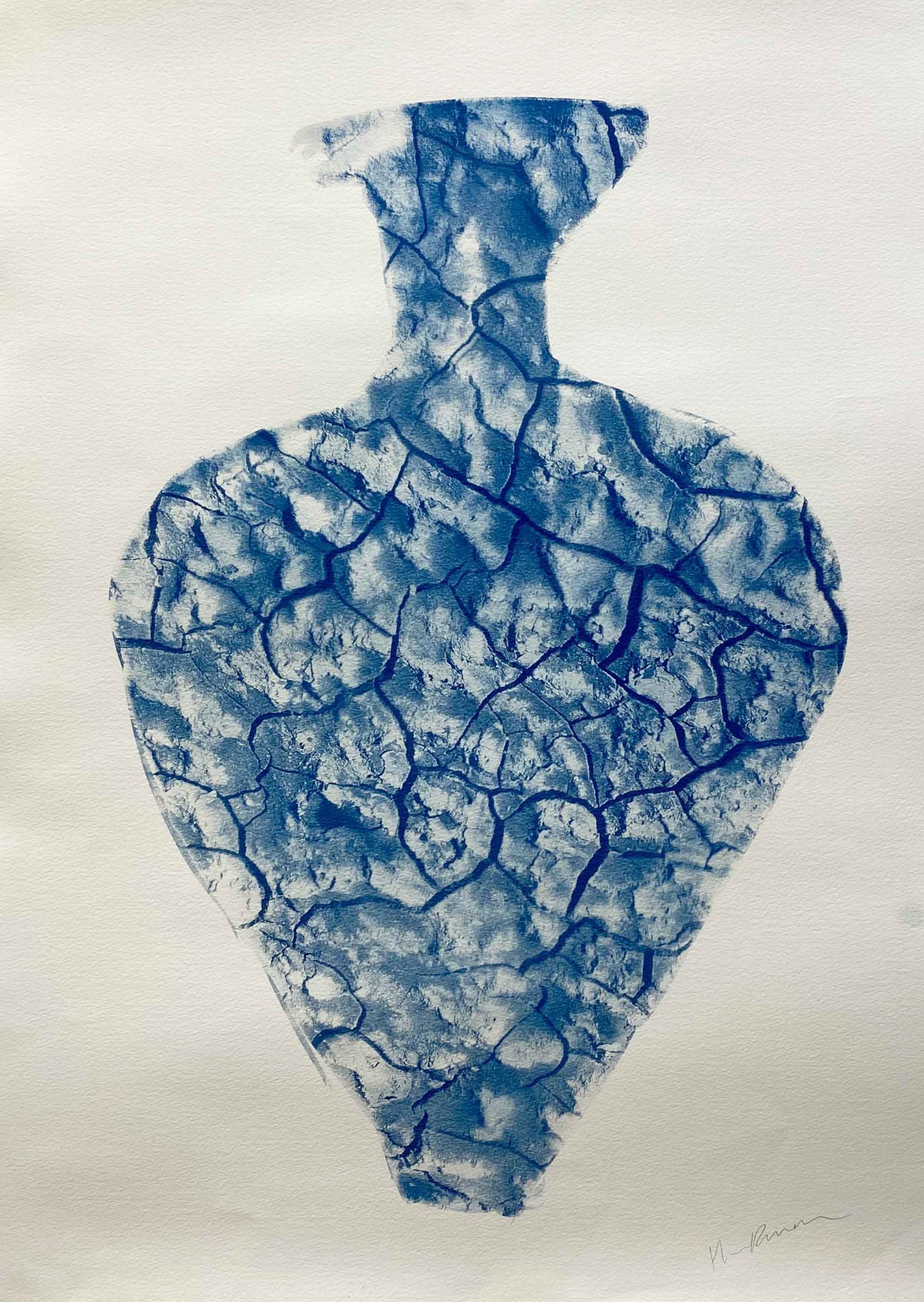 Dessert Vessel III, 2021
hand painted cyanotypes on watercolor paper
76.5 x 56 cm
Get updates from this and more artists
We will process the personal data you have supplied in accordance with our privacy policy.