John Paul Fauves
Born 1980, San José, Costa Rica.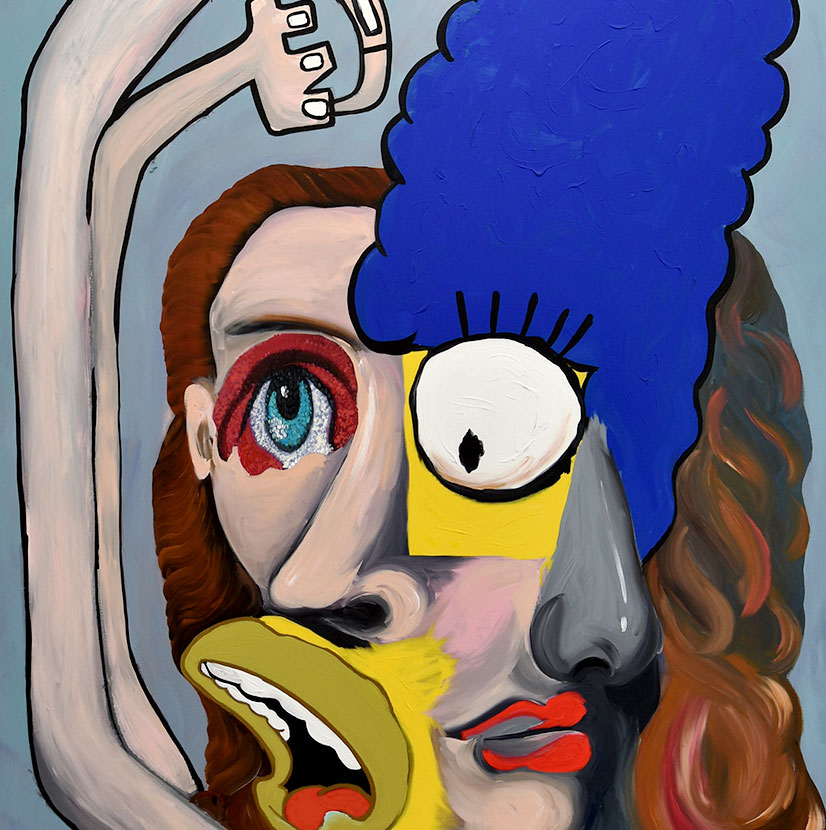 John Paul Fauves
Born 1980, San José, Costa Rica
John Paul Fauves' works raise questions of identity as they relate to art history as well as our everyday interactions with mainstream culture and social media
John Paul Fauves (b. 1980) is a contemporary Artist from Costa Rica . His artistic journey started at a very young age after he became a student of Joaquin Rodriguez del Paso , one of the most important Costa Rican modern art tutors. John Paul spent 15 years studying and mastering his technique, and only a few years ago he finally started showcasing his work. In less than one year John Paul Fauves got international recognition as an artist and now exhibiting his works worldwide. Only in 2017 Fauves had his solo shows with Guy Hepner in New York city, Meir Gallery in Belgium, was part of Paris Design week in France, group exhibitions in Los Angeles at HOMME gallery and Laurent & Martin gallery, also showcased at Style Fashion week together with JM Art Management.
In his paintings he engages questions of identity as they relate to art history as well as our everyday interactions with mainstream culture and social media. Greatly inspired by modernist masters as well as pop-artists, Fauves mixes fragments of different iconic images in vivid and colourful compositions. Of his experimental and high eclectic style, he says, "art is an expression from the soul, and the soul is something limitless. This is why I am always searching for different elements to bring into the work."
Get updates from this and more artists
We will process the personal data you have supplied in accordance with our privacy policy.