Alec Cumming
Born 1986, Norwich, United Kingdom.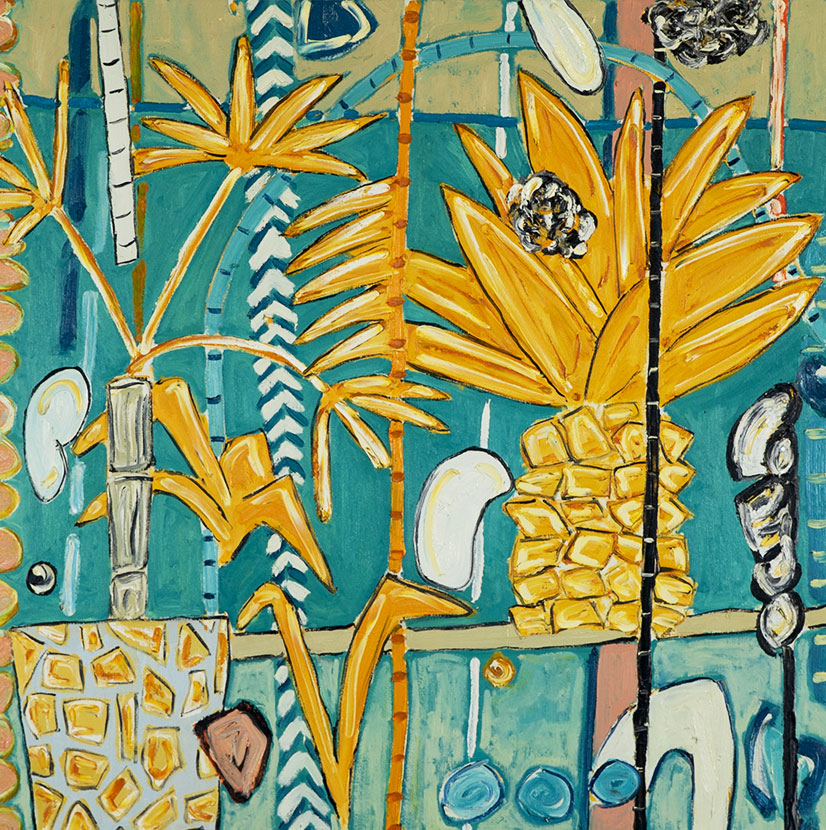 Alec Cumming
Born 1986, Norwich, United Kingdom
Alec Cumming's artworks celebrate life and all it has to offer.
Alec Cumming (b. 1986) lives in Norwich, UK, and works globally. He received a B.A. (Hons.) in Fine Art from the Norwich School of Art and Design. He has had numerous solo shows in the UK, India and LA. Alec is the youngest artist to have a solo exhibition with the British Council in India and he was selected as "One to Watch" at the India Art Fair 2016. He has also participated in several artist residencies, most recently with Dove Street Studios (Norwich) and the Goa Chitra Museum (Goa, India). Alec Cumming has been featured in Saatchi's list of strong emerging artists to invest in as well as named a 'rising star in the art world'.
His work features complicatedly structured compositions that meticulously mix abstract elements with distinguishable figurative elements. This stylistic multiplicity grows out of Cumming's adventures. Having spent several years working in India as well as constantly traveling, he draws inspiration from his experiences and from observing the world, which he then translates into a visual dialogue.
Alec's work is held in private, public and corporate collections world-wide.
Perfect Adventures | The Edit Gallery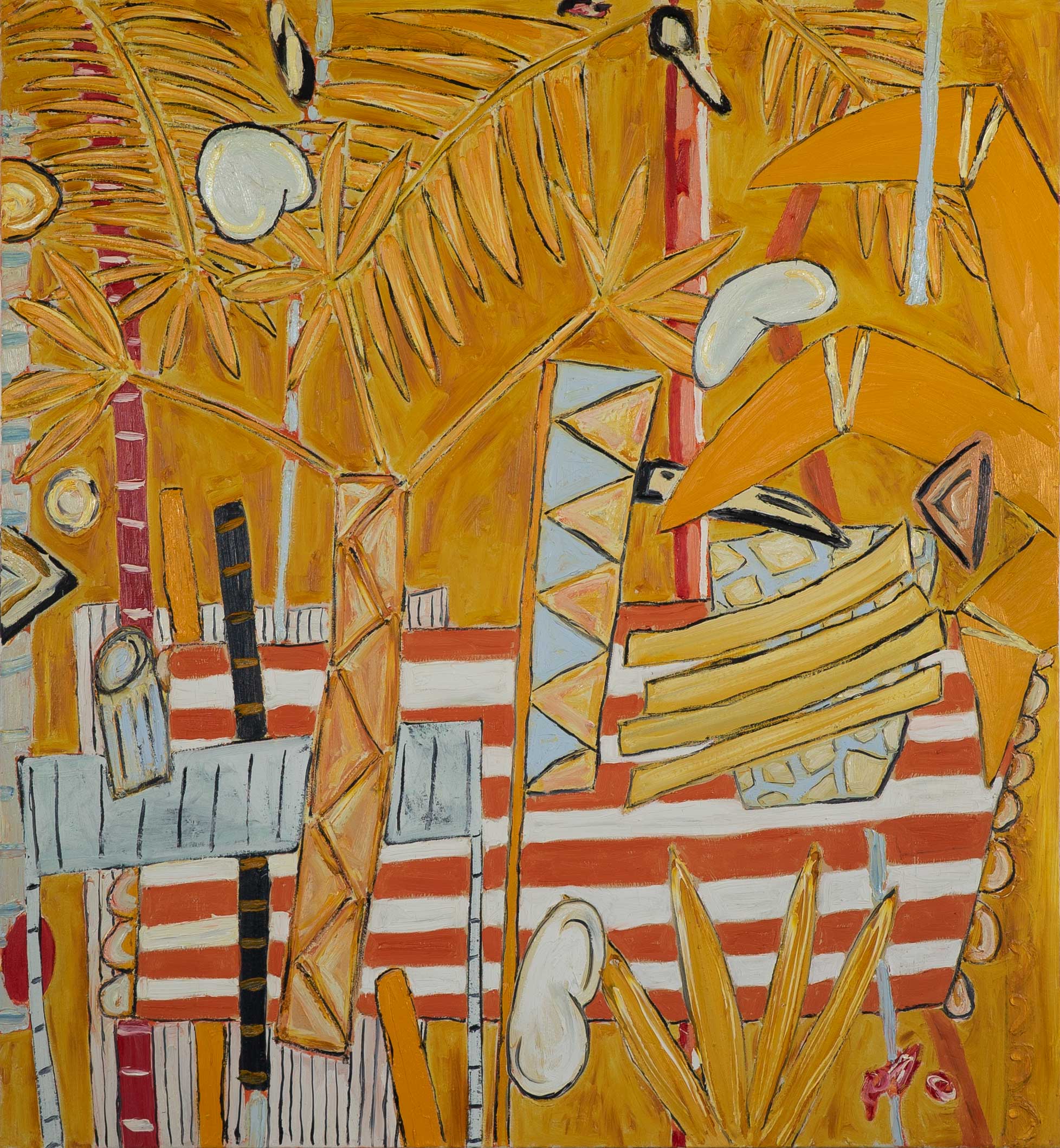 Golden State, 2019
Oil on canvas
132 x 122 cm
Get updates from this and more artists
We will process the personal data you have supplied in accordance with our privacy policy.